Welcome to Pro-Congruence
Pro-Congruence Ltd is a business development consultancy that combines leadership and strategy development and training.
Pro. prefix. forward, onward in time and space.
Congruence. n. the quality or state of corresponding or agreeing.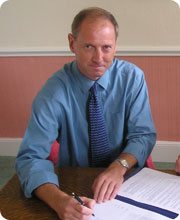 Brian Woodall
Director
The Pro-Congruence raison d'etre is to work in partnership with organisations to build their capability and performance in their chosen markets. We do this by aligning our clients' leadership approaches, organisation cultures and strategies with the needs of their markets, customers and wider stakeholders.
We provide diagnostic, design and programme delivery capability in business leadership skills, culture development and strategic alignment. We have high levels of expertise and experience in top team business facilitation.
Our belief and experience is that congruence between leadership, culture and strategy is critical to achieving a sustainable, thriving organisation. We also believe that the quality of our relationship with our clients should foster an enjoyable and creative partnership with learning at its core.